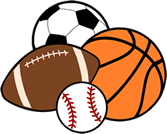 As we discussed on our college baseball betting home page, baseball offers opportunities which professional sports bettors consistently exploit for profits. And once you understand how to quickly read college baseball lines and odds, and you add a couple of winning baseball betting strategies, you can also increase your chances of spotting and placing winning wagers. We are partial to the college baseball betting options offered by the most popular US Internet sportsbook, Bovada. And below we will show you exactly how to read college baseball lines and odds. In fact, we provide a similar guide to reading college football betting lines, and college basketball betting lines.
Top Rated Site Offering College Baseball Betting Lines
Bovada Sportsbook offers a strong selection of competitive college baseball lines and odds, providing comprehensive coverage of the whole season and postseason playoffs, including the college world series.
Bovada is owned and operated by the Bodog brand, one of the most trusted brands
Claim a generous 50% signup bonus up to $500 on your first deposit
Bovada also offers live betting and a sophisticated mobile sports betting app
Bovada also offers a casino, poker room, racebook, mobile casino and mobile poker
Top Sportsbooks Offering College Baseball Betting Lines
How to Read College Baseball Lines and Odds
Through familiarity and simplicity of bet placement, spread and totals wagering on football and basketball games dominate the online gambling industry. But as mentioned above, professional gamblers love betting college baseball. They believe it is easier to predict, but you have to know how to read a college baseball line to successfully place wagers. Take a look at an actual college baseball betting line below from the 2018 world series.
Team
Run Line
Moneyline
Total
Team Total
Oregon State
-1½ +150
-280
10 O -115
6 O -125
6 U -105
UNC
+1½ -190
+230
10 U Even
4 O-130
4 U Even
Think of the run line as a point spread in football. If you choose to bet on the Oregon Ducks, you will have to risk $280 to win $100 if you bet the money line. If you bet on UNC money line, you would win $230 for the same $100 bet, because they are heavy underdogs.
The moneyline is a simple straight up (SU) wager with no point spread. So you essentially need to risk more if you bet on a heavy favorite, and less if you bet on a big underdog.
Since the Oregon Ducks are such heavy favorites, you can also opt to bet on what is called the runline. With this type of baseball bet, you can get cheaper odds by giving away 1 and a half runs.  For example, if you want to bet the Oregon run line -1.5 runs, a $100 bet returns $150 in profit.  Oregon basically needs to win the game by more than 2 runs in order to win the bet. Alternatively, you can take UNC +1.5 runs, but the juice is heavier and a $100 bet only returns $55 profit. To win the bet, UNC just needs to stay within 1 run with the final score.
Betting the total allows you to bet on the number of runs both teams score combined. You simply bet according to whether you believe more or less than 10 runs will be scored in this contest. You can also bet on team totals at many books which is another interesting bet.
What College Baseball Bets Are Available Online?
At the top rated and legally licensed online college betting sites (the only ones we recommend, where we place bets ourselves), there are several types of wagers you can make on college baseball games. The run and money lines we discussed above are always available, as well as totals wagering on the combined score. You can combine several bets into one wager and potentially receive a huge payout with parlay betting, and teaser wagering on college baseball is also available. From the live betting section of your online sportsbooks account you can place "real time" wagers while college baseball games are being played. And there are always team and player proposition and futures bets that you can place on your favorite NCAA college squad or player. At the better online college betting sites you also have access to a "no download" mobile sportsbook which supports most current smartphones and tablets.
Betting the College Baseball World Series
The NCAA Division I Baseball Championship every year begins with 8 teams and culminates with the College World Series (CWS) winner surviving the best 2 out of 3 games in the final matchup. But long before the college baseball playoffs begin, even before the season starts, CWS futures bets are available based off College Baseball Rankings. And during the preseason is when you will get the most favorable odds for many talented college baseball teams. Every year betting on the College Baseball World Series begins with the first televised game in mid-June, with a champion crowned in late June or early July. CWS and College Baseball Regionals betting is supported at all of the major Internet sportsbooks which provide legal access to US gamblers. Those top-rated college baseball betting sites also offer seasonal promotions timed perfectly for the College Baseball World Series which include extra bonus money, free-play CWS wagers, mobile betting bonuses and other incentives.