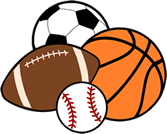 To take advantage of college basketball betting lines, you first need to understand how lines and odds are created and exactly how to read them. Just remember that bookmakers develop betting lines in all sports so that they can create even action on both sides.
This gives them a no-lose proposition since they charge losers 10% juice. If a bookmaker has 1,000 bets on each side of the upcoming North Carolina Tar Heels and Duke Blue Devils game, they pay the winners with the losers' money.
The bookmaker scoops the 10% vig, which is a perfect scenario for an online sportsbook, especially during college basketball betting. But since no one can correctly predict the future, including seasoned bookmakers, there are some ways you can spot winners when you read college basketball betting lines.
We're going to give you a free software tool that will help you do just that. But first, let's make sure you can properly read and understand NCAA basketball betting lines and odds.
#1 NCAAB Basketball Betting Site In 2023
US players prefer Bovada Sportsbook for accessing competitive college basketball betting lines and odds. Bovada has a proven reputation for bringing it, and they cater to US players with their routine NCAAB odds.
Get your new player bonus that is worth up to $500 on your first deposit
They are a part of the trusted Bodog network of online gambling sites
Live betting features are available for NCAAB lines
Your account provides you with access to the Bovada casino, poker room, sportsbook, and mobile gambling platforms
Best College Basketball Betting Sites
How to Read College Basketball Odds & Betting Lines
Here is a typical college basketball betting line that shows the current odds for an actual matchup:
Feb 11th 7:00 PM
Duke
+2.5
+120
152.5
(over)
North Carolina
-2.5
-140
152.5
(under)
The first number you see is the point spread. This is the first number that is represented since this is the most common wager which is placed. In the above example, North Carolina is favored by 2.5 points.
Usually, the home team is listed on the bottom, and this 2.5 points is a standard allowance for the home team in college basketball when two evenly matched opponents are playing. If you bet on the Tar Heels you are giving up 2.5 points before the ball is tipped off. Duke is receiving 2.5 extra points added to their score.
The next number displays the money line, in case you want to bet on this contest without the point spread. For example, to win $100 in profit you must wager $140 if you believe that the Tar Heels are going to win. If you like the Blue Devils, a $100 wager will earn you $120 in profit.
The last set of NCAAB odds is the total, or over/under. You simply place a bet on your belief that the combined score of both teams will be over or under the posted number. You do not have to select a winner here. Now let's look at an awesome free tool we provide that actually helps you spot more winners and fewer losers when you bet college basketball.
In conjunction with the Bovada online sportsbook (our number one choice for online college basketball bettors based in the United States, which is where we bet), we are proud to offer free and unlimited access to the matchups tool you see on this page. While every now and then a sports bettor relying on hunches and gut feelings may hit a nice little winning streak, professional gamblers know that research is the key to winning serious money consistently.
And that is exactly what the matchups tool on this page gives you. You will see a line that offers several different sporting leagues to choose from. For college basketball, you would click on the NCAAB button.
You then have access to Matchups, Schedules, Betting Trends, Injuries, a frequently updated Scoreboard, News, and several Databases of statistics. Many of those options deliver drop-down menus which offer even more in-depth college basketball betting information.
Let's take a closer look at just how to use this wealth of data so you can spot and exploit favorable college basketball betting lines and odds.
College Basketball Matchups
Clicking on the NCAAB subheader reveals valuable information concerning upcoming NCAA basketball contests. A drop-down menu allows you access to games across all conferences which consistently offer basketball action at the top online sportsbooks.
Choose from a list of games, accompanied by the point spread, moneyline odds, and the over/under and other Las Vegas NCAA Basketball odds. College betting sites also allow for access to NCAAB prop bets via the game line via a link.
Trend Sheet – How a College Basketball Team Trends
College basketball teams can play more than 30 games in a regular season. Unlike college football teams, which may just see 11 regular-season games, college basketball squads consistently have up and down streaks during the year.
That is why understanding a particular team's current trends is very important in exploiting NCAAB odds for profit. Choosing the Trend Sheet from the subheaders above reveals ATS and SU information applicable to the matchup that you choose.
You may quickly see that Michigan State is 7 - 2 SU at home this season, but only 3 - 6 ATS. That is valuable information if you are thinking about betting on the Spartans at home this week.
There is also a "See more trends!" option that takes you back to the Matchups homepage. This trending tool is invaluable, and we provide access to it for several of the other sports we cover, including our pages on college football betting lines and college baseball betting lines.
Databases of Stats For Any College Basketball Team
Not everyone likes crunching numbers. That is why this particular part of this college basketball betting lines analysis tool is so awesome. It does all the work for you. Want to know how your favorite college basketball team has been doing this year against the spread?
Maybe they are playing their interstate archrival, and you need to know exactly how they have performed head-to-head over the past three years. You understand that divisional games are often hotly contested.
So, if the USC Trojans have a huge division matchup coming up, wouldn't it be nice to know how they have played against their division recently? These are the types of information you receive when you access the virtually limitless databases of statistical information this tool gives you access to.
Teams Tab Gives You NCAAB Stats & Betting Trends
A subheader to this selection takes you to Team Reports and Game Logs. Team-specific information regarding news, statistics and actual game logs is revealed for more than 200 NCAA college basketball teams. This makes for great reading and research before the season begins, as well as during the college basketball season and the March Madness tournament.
Choosing a conference and then a team shows you the score of that school's last game, a textual preview of the next upcoming matchup, and any head-to-head information against another school you choose. Offensive and defensive field goals, free throws, and 3 point statistics are shown, as well as ATS and Total (over/under) information over the last 5 games.
Game Logs information is available for each and every contest the college basketball team has played during the current season and over the last 3 years.
Stats > Hot and Not
Knowing your statistics is important in exploiting the college basketball betting lines and odds you are presented with at any online sportsbook. As important as betting and performance trends, understanding which team is "hot" and which team is struggling right now is really important to the savvy college basketball bettor.
Sometimes it just does not matter if a team is 8 - 0 against its upcoming opponent both ATS and SU if that team is currently having issues on both sides of the court.
The Stats > Hot and Not section of our college betting lines and matchups tool gives you instant access to 3 point, field goal, rebound, points for, points against, winning margin, over/under total, and ATS information for more than 200 college basketball teams, and you can choose either the last 5 or last 10 games for this information. Under the Stats tab you also have access to Offensive and Defensive subheaders which give you even more information.