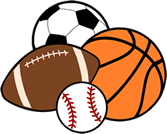 When betting on sports, checking the rankings will give you insight into the top dogs and underdogs. It is important to know which teams are worth betting on and which teams to avoid. NCAA college baseball rankings reflect the best baseball colleges in the country. This page focuses on the top 25 College Baseball teams in the country. With this information, bettors can formulate their wagering strategy for the upcoming 2021 season. Rankings fluctuate throughout the season and based on the results of the most recent College World Series. The rankings on this page reflect those found at the end of the 2019 regular season (the 2020 CWS was canceled due to COVID-19) and will be useful for fans engaged in College Baseball Betting entertainment, fantasy sports or that just enjoy following the stats.
Top Rated Site For Betting On The Top College Baseball Teams
The Bovada Sportsbook highly offers a huge selection of betting lines for College Baseball games and offers betting lines on all of the action, from the first pitch until a World Series champion is crowned.
$500 Sportsbook Welcome Bonus
Wide selection of NCAA Baseball games and betting lines
High-quality mobile sports betting app included
Highly trusted, easy to use sportsbook
Best Available Sportsbooks Hosting NCAA Baseball Lines
Top 25 Teams In NCAA Baseball
The NCAA baseball power rankings were last updated before the start of the 2021 CWS (after the regionals and supers). These rankings will likely change again before the start of the next college baseball season. We will be sure to update the rankings if they do change to give you a more accurate portrayal of the power structure as it applies to college baseball.
Arkansas (42-10)
Texas (40-13)
Vanderbilt (39-13)
Tennessee (42-14)
Texas Tech (35-13)
Arizona (38-14)
Notre Dame (29-10)
Mississippi State (40-13)
Stanford (31-13)
Oregon (35-13)
East Carolina (38-13)
Ole Miss (38-17)
Florida (35-19)
Gonzaga (32-15)
TCU (36-16)
NC State (28-15)
UC Irvine (36-16)
Louisiana Tech (36-16)
Southern Miss (35-17)
Nebraska (29-11)
Arizona State (32-17)
Charlotte (39-17)
Florida State (29-21)
Old Dominion (38-14)
Maryland (26-15)
College Baseball Ranking FAQs
Which of 2021's top 25 teams competed in the 2019 College World Series?
Arkansas, Auburn, Florida State, Louisville, Michigan, Mississippi State, Texas Tech, and Vanderbilt were the last eight teams standing in the 2019 CWS. Of these teams, Arkansas, Florida State, Mississippi State, Texas Tech, and Vanderbilt were ranked inside the top 25 in 2021. These teams are obviously annual powerhouses.
Which other teams were in the 2019 Omaha 8 but failed to reach the top 25 in 2021?
Auburn, Louisville, and Michigan made it to the 2019 CWS but are not present within the top 25 for 2021. This represents a significant drop-off in program expectations after just two years.
Do The Rankings Affect CWS Betting Odds?
Yes. Sportsbooks will favor higher ranked teams over lower ranked teams. The only exception is if a lower ranked team is in incredible form with a recent string of victories. Rankings are not a guarantee of success, but they do affect College Baseball Betting Lines and are a helpful marker of how to potentially lay out your wagers.
College Baseball Resources: