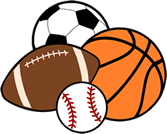 When betting on sports, checking the rankings will give you insight into the top dogs and underdogs. It is important to know which teams are worth betting on and which teams to avoid. NCAA college baseball rankings reflect the best baseball colleges in the country. This page focuses on the top 25 College Baseball teams in the country. With this information, bettors can formulate their wagering strategy for the upcoming 2018-2019 season. Rankings fluctuate throughout the season and based on the results of the most recent College World Series. The rankings on this page reflect those found at the end of the 2017-2018 regular season and will be useful for fans engaged in College Baseball Betting entertainment, fantasy sports or that just enjoy following the stats.
Top Rated Site For Betting On The Top College Baseball Teams
The Bovada Sportsbook highly offers a huge selection of betting lines for College Baseball games and offers betting lines on all of the action, from the first pitch until a World Series champion is crowned.
$500 Sportsbook Welcome Bonus
Wide selection of NCAA Baseball games and betting lines
High-quality mobile sports betting app included
Highly trusted, easy to use sportsbook
Best Available Sportsbooks Hosting NCAA Baseball Lines
Top 25 Teams In NCAA Baseball
The NCAA baseball power rankings were last updated on May 21, 2018. These rankings will likely change again before the start of the season. We will be sure to update the rankings if they do change to give you a more accurate portrayal of the power structure as it applies to college baseball.
Florida (41-15)
Oregon State (42-9-1)
Stanford (43-8)
Ole Miss (42-14)
North Carolina (37-17)
Clemson (43-13)
Georgia (37-17)
Arkansas (37-17)
Florida State (39-17)
NC State (40-14)
Minnesota (37-13)
Texas (37-18)
Stetson (41-11)
Southern Miss (39-15)
Texas Tech (38-15)
East Carolina (39-15)
Duke (39-14)
UCLA (35-17)
Tennessee Tech (46-7)
Coastal Carolina (38-17)
Houston (33-21)
Connecticut (32-18-1)
South Carolina (32-22)
Auburn (37-19)
Vanderbilt (31-24)
Teams To Watch Out For In The Next Set Of Baseball Rankings
There are multiple teams to watch out for in the upcoming season of NCAA baseball. Some of these teams got close to winning the 2018 title, meaning they were only missing a piece or 2 that could really put them over the top. Other teams have been lying in the wait as their programs and players continued to develop. We expect most of these teams to crack into the Top 25, but even if they do not, these programs have a lot to look forward to. We've included a list our predictions of the 2019 Omaha 8 below:
Florida
Florida is often considered contenders for the national title and it is hard to say otherwise. Their program is always stacked with talented players. They lost starters Brady Singer, Jason Kowar, Jonathan India and JJ Schwarz to the MLB. They have a number of up-and-coming pitchers to work with. For the most part, Florida will have a new identity of talented young players, though some players could return as seniors to make another run at the title. If Florida makes it, it'll be their fifth straight trip to Omaha.
Florida State
FSU had a disappointing season after losing 0-2 in their Regional series despite having a promising team. Coach Mike Martin was set to retire but decided to stay one more season after the early exit. This gives the Seminoles one last chance to give the winningest coach in NCAA baseball history a national championship. Third-baseman Drew Mendoza will be a pivotal piece of their game plan. There are also a few rising sophomores like Reese Albert, CJ Van Eyk and Nander De Sedas. The Seminoles will be a force in the ACC and could make a run at Omaha.
Louisiana State
LSU didn't make it to the 2018 College World Series after their previous runner-up season. However, their recruiting is a cut above everyone else's and they see a strong group of returning players in Zach Hess, Antoine Duplantis, and Zach Waston. A couple of players that were injured last year return to play in Josh Smith and Eric Walker. LSU's pitching rotation is solid but there needs to be a player to step up and cement themselves as the main guy. Still, Louisiana State looks good heading into next year.
North Carolina
UNC won the ACC this last season and made it to the College World Series for the first time since 2013. Their team is primarily underclassmen including several strong pitchers in Gianluca Dalatri, Ausitn Bergner, Tyler Baum, Josh Hiatt and Caden O'Brien. IF all players can stay healthy, UNC will have one of the best pitching rotations in the NCAA. The best part about the Tar Heels is that their offense isn't flashy by any means, but it gets the job done with at least 7 runs a game on average.
Stanford
 Stanford looked incredible at the end of their regular season. However, they saw an early exit after losing in the College Baseball Regionals. They'll lose starting pitchers Tristen Beck and Kris Bubic as well as shortstop Nico Hoerner, but there are plenty of returning players. Their pitching core of Jack Little, Jacob Palisch, Brenden Beck and Erik Miller bring a lot to the table. They also have a solid defense to help out. Their main issue is a lack of hitters. They'll need more players to join Andrew Dashbach and Tim Tawa on the offensive front.
Texas Tech
It appears that the Big 12 conference is the most wide open in terms of competition, meaning whichever team wins is bound for Omaha. Texas Tech is coming off 3 CWS appearances in 5 years, meaning their odds of making it back are pretty good. Third baseman Josh Jung makes a return along with power hitter Gabe Holt. One of their weakness will be pitching since most of their preferred starters are moving on to the MLB Draft. They have a strong recruiting class coming in, so it is just a matter of assimilating them into their winning formula.
UCLA
The Bruins were a young team this year. They had a lot of promise but fell short. We expect them to make a better run in 2019. Chase Strumpf, Michael Toglia, and Jeremy Ydens make up a powerful core of upcoming Juniors. Garrett Mitchell will be another sparkplug should he be able to remain healthy. UCLA faces some questions with their pitching lineup with players coming off injuries, rising stars and new recruits. However, if the Bruins can develop a stronger at-bat performance than at-arms, perhaps they can emulate Oregon State's recent success.
Vanderbilt
Vanderbilt were close to making it to Omaha. Many analysts pinned them as a one-year-away team and yet they still nearly made it. Shortstop Connor Kaiser is on his way out, but Vanderbilt has a strong recruiting class on its way in. 7 of their 10 pitchers will be returning along with most of their starters outside Kaiser. Vandy's pitching pool creates somewhat of an issue in terms of establishing consistency, but that falls more on the players to cement themselves in the rotation. If they can get the pitching situation sorted it will be an integral part of their total offense.
College Baseball Ranking FAQs
Which Of The Top 25 Teams Competed In The 2018 College World Series?
Florida, Oregon State, North Carolina, Arkansas, Texas Tech and Texas all competed in the 2018 CWS.
Which Other Teams Were In The Omaha 8?
Mississippi State and Washington were the 2 other teams in the Omaha 8. Interestingly enough, neither of these teams cracked the original Top 25. This goes to show that anyone can creep through the rankings and win based on the Playoff format.
Do The Rankings Affect CWS Betting Odds?
Yes. Sportsbooks will favor higher ranked teams over lower ranked teams. The only exception is if a lower ranked team is in incredible form with a recent string of victories. Rankings are not a guarantee of success, but they do affect College Baseball Betting Lines and are a helpful marker of how to potentially lay out your wagers.
College Baseball Resources: