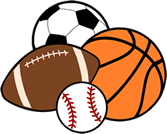 In sports, the playoffs are the most captivating time. The postseason is where teams show their true grit in their pursuit of a championship. College baseball has a long path to the eventual CWS Finals, complete with multiple phases that people can bet on. The original Division I field consists of 64 teams that are broken down into Regionals, Super Regionals and eventually the Omaha 8. NCAA baseball playoffs stretch beyond the normal expectations of postseasons given their format, but it creates an interesting scenario for bettors. Our team of NCAA baseball betting analysts created this page to focus on the road to Omaha and what you can expect to find on the way there. You will find information on how the postseason structures affect the College World Series betting odds, where to legally place your online wagers and more.
 Bet On The College Regionals At Bovada
Bovada has a wide variety of college sports that users can bet on. They provide betting lines for NCAA college events including the College Baseball Regionals & Omaha 8 matchups. Bovada caters to the US market and provides many ways to place bets on college sports including live betting, mobile betting, and more. Below are a few reasons why we consider them the best College Baseball sportsbook available to US players.
Exclusive Sports betting bonus offers including a 50% match bonus on your first deposit
High success of US credit card transaction approvals
Live betting and mobile betting options for College Baseball
Casino, poker, and horse betting options included
Top Rated Sportsbooks Hosting NCAA Baseball Playoffs Betting Odds
First Things First – Is It Legal To Bet On The NCAA Baseball Playoffs?
Yes. Most gambling laws permit the use of licensed offshore sportsbooks that can be used to wager on any sport, including NCAA baseball. Offshore sportsbooks present the best legal option for many bettors, including US residents, because they have more accessibility and selection in terms of College Baseball betting lines and wagering types. US federal law permits sports betting thanks to a recent decision from the Supreme Court. However, states must vote in the legislation that allows them to host brick-and-mortar operations within their territory. For now, many Americans use licensed and regulated offshore sportsbooks as they await more US-based options to become available.
The Road To Omaha
NCAA Baseball Regionals
In college baseball, there are 64 teams picked to be in the field for the eventual College Baseball World Series. These 64 teams are split up into 16 different regions. Each region consists of 4 separate teams. Different schools put in bids to host the Regional playoffs and the NCAA decides the hosts typically based on merit and the amount of revenue that can be generated. This means the Regional locations will change each season. The 2018 regions were as follows:
Gainesville
Raleigh
Lubbock
Athens
Fayetteville
Greenville
Austin
Oxford
Stanford
Conway
Clemson
Tallahassee
Chapel Hill
Deland
Minneapolis
Corvallis
NCAA Regionals are a double-elimination format. This means that 2 losses sends you home and eliminates you from contention. The top team from each bracket advances to the Super Regionals. We've included a list of teams from the 2018 Regional Brackets just to give you an idea of what the field will look like. Some of these teams will likely be in the 2019 Regionals. The teams in bold are the ones that advance to the Supers.
Gainesville

Florida, Jacksonville, Florida Atlantic, Columbia

Raleigh

NC State, Auburn, Northeastern, Army West Point

Lubbock

Texas Tech, Louisville, Kent State, New Mexico State

Athens

Georgia, Duke, Troy, Campbell

Fayetteville

Arkansas, Southern Miss, Dallas Baptist, Oral Roberts

Greenville

East Carolina, South Carolina, Ohio State, UNCW

Austin

Texas, Indiana, Texas A&M, Texas Southern

Oxford

Mississippi, Tennessee Tech, Missouri State, Saint Louis

Stanford

Stanford, Baylor, CSU Fullerton, Wright State

Conway

Coastal Carolina, UConn, Washington, LIU Brooklyn

Clemson

Clemson, Vanderbilt, John's, Morehead State

Tallahassee\

Florida State, Mississippi State, Oklahoma, Samford

Chapel Hill

North Carolina, Purdue, Houston, North Carolina A&T

Deland

Stetson, USF, Oklahoma State, Hartford

Minneapolis

Minnesota, UCLA, Gonzaga, Canisius

Corvallis

Oregon State, LSU, San Diego State, Northwestern State
NCAA Baseball Super Regionals
The 16 winners from each Regional tournament move on to the Super Regionals. These are often held in a recent facility used for the Regionals. 2 teams from opposing regions face off. The format is a best-of-3 series. The remaining 8 teams head to Omaha for the College World Series. Check out the breakdown of the 2018 Super Regionals below:
Gainesville

Florida v. Auburn, Florida won 2-1

Lubbock

Texas Tech v. Duke, Texas Tech won 2-1

Fayetteville

Arkansas v. USC, Arkansas won 2-1

Austin

Texas v. Tennessee Tech, Texas won 2-1

Fullerton

CSU Fullerton v. Washington, Washington won 2-1

Nashville

Mississippi State v. Vanderbilt, Mississippi State won 2-1

Chapel Hill

North Carolina v. Stetson, UNC wins 2-0

Corvallis

Oregon State v. Minnesota, Oregon State wins 2-0
The College World Series Final
The 8 teams left after the Super Regional tournaments advance to Omaha, Nebraska for the CWS. Those teams are split up into 2 separate brackets. In 2018, Oregon State, North Carolina, Washington and Mississippi State made up Bracket 1. Texas, Texas Tech, Arkansas, and Florida were in Bracket 2. The format is double-elimination and there is a College World Series Bracket for Winners and an Elimination Bracket forged out of the games. Oregon State and Arkansas made it to the CWS Final, which is a best-of-3 series. Oregon State won 2-1.
Tracking All The Odds And Action For The College Baseball Playoffs
It can be tiresome tracking all of this NCAA baseball competition over the course of the Playoffs. After all, there are a high number of games from the Regionals to the CWS Finals. Thankfully bettors can track the action through a bracket provided by the NCAA. It is similar to the College Basketball March Madness brackets that circulate during the height of college basketball. You can access a free bracket online to assist with your note taking and tracking of the tournament. We recommend you combine the odds associated with each game and the existing bracket to create an insightful look into how the tournament could play out.
Looking Ahead To The 2019 College World Series
It may be a bit early to start making predictions for the 2019 College World Series, but in all honesty, it is always good to get an early edge on the competition. There are several teams to look out for in the upcoming season. These teams stand out because of their rosters, coaching staff and last-season. For some of these teams, there are vital pieces that need replacing with players moving on to the MLB. We think that the following programs have a good chance of making it to the College World Series next season and will be ranked high in the preseason College Baseball Rankings:
Florida
Florida State
Louisiana State
North Carolina
Stanford
Texas Tech
UCLA
Vanderbilt
Some of these teams were close this year. Others narrowly missed the mark. With the type of recruiting taking place and certain players moving up a tier on the experience chart, these teams look good. Some honorable mentions to also look out for are Baylor, East Carolina, Georgia, Louisville, Michigan, Mississippi State, Oregon State and UC Irvine.
NCAA Baseball Playoffs FAQs
Can I Bet On Teams Throughout Each Phase Of The Postseason?
Yes. Bettors can place wagers on their favorite teams in the Regionals, Super Regionals and College World Series. You can place point spread bets, money line bets, totals (over/under), props, futures, and parlays. There are also live and mobile wagering available. Be sure to pay attention to the college baseball playoff betting odds in order to gauge which teams are considered the favorites and which are the underdogs.
When Do The 2019 NCAA Baseball Playoffs Begin?
The 2019 Playoffs for NCAA baseball will begin in early June. Regionals will likely take place the first weekend of June. Super Regionals will take place the second weekend (barring the need for any additional games to determine winners from the last round). The College World Series will start the third weekend and run for 10 days or so.
Can I Use Bonuses When I Bet On College Baseball RegionalsOnline?
Yes. Licensed offshore sportsbooks have multiple bonus opportunities that can be applied to NCAA baseball betting in the Regionals, Super Regionals, and CWS. You can find match bonuses, mobile bonuses, cryptocurrency bonuses, live wagering bonuses and more.
What Team Has The Most World Series Wins?
Southern California is the team with the most College World Series wins with 12.