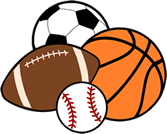 Each year billions of dollars are wagered on college football games. Behind the NFL, college football is probably the most heavily bet sport in the United States. Social and seasoned sports bettors alike develop an affinity for the school they graduated from, the University that their father attended or a talented program from their home state. This allows them to enjoy responsible adult gambling by supporting their favorite college football team with a real money wager.
And for serious gamblers, college football offers a higher number of games to break down every week. The NFL hosts just 16 weekly football games. But there are at least 64 NCAA Division I FBS games to bet on each and every week during the 5-month college football season. For sports bettors willing to do the research, this means five times the possibility of finding a few games which are "out of line" where you can profitably take advantage.
You can learn more about this on our page dedicated to understanding college football betting lines & odds. We have provided similar sections for college basketball betting, college baseball betting, and college soccer betting.
Most Trusted College Football Betting Site In The Industry For 2023
Bovada Sportsbook has a very comprehensive selection of college football betting lines and wagering options so you can find any team or game you are looking for. They also often offer a seasonal promo during football season.
New players will get a 50% match bonus up to $500
Player and team props, live betting and live in play betting available on college football games
Access to college football betting through their mobile sports betting app
They support US friendly credit card payment methods through Visa
Top-Rated Sportsbooks To Bet On NCAAF Football
Finding The Best College Football Betting Sites
You should not just sign up at any Internet bookmaking operation and begin betting. You need to make sure that the sportsbook you use is legally supported bettors in your jurisdiction. College sports betting is still relatively new inside the USA, but the good news is, there are a few outstanding Internet-based sports betting providers located in locations around the world which offer legal ways to bet on college football.
This means that whether you live in the United States, Europe, Asia, or Canada, you can bet on college football games legally. You just have to know which jurisdictions are respected for the certifications and qualifications that they deliver, and which companies receive those respective licenses. Over the past several years we have reviewed all of the websites which offer college football betting action, and the premier legal operators are listed here.
Best Mobile Betting Apps For College Football
In the 21st century, college football betting is moving towards mobile devices. In late 2013, for the first time ever, human beings performed web searches on their smartphones and tablets more frequently than they did from their desktop computers and laptops. The smartest online sports betting operators featured on our site took note, and have all created "no download" mobile interfaces which automatically customize and deliver the perfect user interface and control panel for your particular tablet or smartphone.
Add this wonderful responsive display technology to 24/7/365 college football betting access for props and futures, spread, totals and money line wagering, and the ability to place teasers, pleasers and other exotic bets, and you see why betting college football games on the go has become so popular.
Online College Football Betting – Types of Bets
Regarding the types of college football bets you can make, they are as plentiful as the teams you can wager on. You can even place futures wagers before the NCAA college football season begins. If you like a team's chances to win it all this year and take home the College Football Playoff Championship trophy, then head to one of the experienced college football betting sites that we provide access to. Choose football > college football > futures and see what kind of odds the teams are getting to win the national championship.
You can then place a futures wager, and before the kickoff for the regular season, playoff, and CFP national championship football games, you may want to place a proposition bet. Prop bets let you guess how many yards, tackles, touchdowns, and other stats a player or team will accumulate, either in the first half or by the end of the game. Traditional spread, total, and money line wagering is supported at the top college football betting sites. You can also place multi-team parlay bets, teasers, or pleasers, if bets and reversals, and enjoy possible payouts that return as much as $99,010 on a 25 team parlay bet for $10.
Live "In-Game" Betting For NCAA Football
Betting on college football games is a pastime enjoyed by millions in America. And many of those college football lovers attend several of their favorite teams' games every year. Thanks to legal offshore sports betting sites that offer live betting options on college football, you can now place ongoing bets while your team is playing and you are cheering them on in the stands. Maybe you prefer to stay at home or head to your favorite sports bar for some college football viewing enjoyment. In that case, your smartphone, desktop, tablet, or laptop gives you instant access to the top-rated college football betting sites, which we have reviewed and listed here.
As US residents, we have been and will continue to be rabid college football bettors. So we understand what you are looking for when you want to place a wager on an NCAA football game online. The handful of sites you see here have passed a thorough review process, and are the same places where we bet on college football games ourselves.
Best Odds To Make The 2022 College Football Playoffs
For decades, a playoff in college sports meant one thing to gamblers and one thing only: March Madness! And while March Madness still has as many loyal and devoted fans as ever, the addition of the four-team College Football Playoff has been a smashing success that no one could have really predicted.
Since 2014, things have worked out so well that the typical rooftop yelling over passed-over schools and teams and conferences has turned to mere whispers, as some people are upset their alma maters aren't represented. So before you rush out to bet on any college football playoff futures you may find, let's run over the odds here. This isn't about opinion; we're simply taking the five teams with the best odds for this season's playoff, and we'll give you a quick rundown on why the oddsmakers love them.
Clemson Tigers
The defending national champion Clemson Tigers come into the college football season as slim favorites win their third CFP title since the playoffs' inception in 2014. True sophomore quarterback Trevor Lawrence is back at the helm and comes into this season as one of the top contenders to take home the Heisman Trophy at the end of the season. The defense, especially the D-Line, lost some key starters, but coach Dabo Sweeney hauled in another impressive class filled with 4-star and 5-star talent. This team didn't need to rebuild; just reload.
Alabama Crimson Tide
And speaking of not rebuilding, just reloading: Coach Nick Saban has been pulling off this feat for over a decade for the Alabama Crimson Tide. After getting decimated by Sweeney's Tigers in the national championship game last season, you can bet that Saban and Co. will want revenge. Like Lawrence, Alabama quarterback Tua Tagovailoa is back and could possibly take home the Heisman Trophy this season. Fans may not want to see Alabama vs. Clemson in the playoffs for a fifth straight year, but both squads appear to be on a collision course once again.
Georgia Bulldogs
Many experts thought that the Georgia Bulldogs deserved a spot in the College Football Playoff last season despite losing two games, and even Saban said after his teams' narrow victory in the SEC championship that he didn't want to face coach Kirby Smart's squad again. Quarterback Jake Fromm leads the offense again, and the schedule is very favorable for the Dawgs, who get Notre Dame and Texas A&M at home while tough matchups against Florida on a neutral field and one tough road game versus Auburn will be the biggest test for Georgia.
Ohio State Buckeyes
Ohio State head coach Urban Meyer finally decided to hang it up last season after the Buckeyes' victory in the Rose Bowl and Ryan Day will walk the sidelines full-time after coaching the team during Meyer's 3-game suspension. Coach Day did an exceptional job with calling plays as the offensive coordinator last season, and for the season, he gets one of the best athletes in NCAA with quarterback Justin Fields transferring from Georgia to Ohio State in the offseason. Look for the Buckeyes to put up a ton of points this season as they secure that all-important fourth playoff spot.