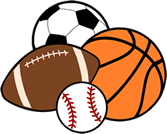 Betting on college sports is dominated by college baseball, college basketball and college football. But the European version of football is also wagered on at the college level. College soccer betting is alive and well in the United States and abroad, but is difficult to find in the top Internet sportsbooks because of its sparse gambling audience. However, with the success of the United States men's soccer team in FIFA World Cup action the last 10 or 12 years, college sports betting has seen soccer gambling rise in popularity.
Top Rated Site To Bet On College Soccer Games In 2023
Because Bovada Sportsbook is highly comprehensive in their selection of betting lines, making them the premium choice for betting on college soccer games and teams.
New player bonus on first deposit that is worth up to $500
Wide selection of NCAA soccer games to bet on
Part of the trusted and respected Bodog network
High quality mobile sports betting app that allows you to bet on college soccer from your mobile device.
Top Sportsbooks Offering Betting Odds On College Soccer
Betting on College Soccer - Betting the Point Spread
If you have ever placed a bet on a professional soccer match at one of the top online sports betting sites, betting college soccer is handled the same way. Point spread, money line and totals betting make up the 3 most common college soccer wagers. And spread betting is the most popular. UCLA may be a 1/2 goal favorite over North Carolina. If you bet on the Tar Heels to win, your bet wins if the game results in a tie or if NC wins the game outright. If you choose to wager on UCLA, they need to win by 1 goal or more for your bet to be successful.
Betting the College Soccer Money Line and Total
The money line may show UCLA at -125, meaning you have to bet $125 to win $100 in profit on the Bruins. This reflects the fact that the UCLA team is the favorite in this particular matchup. NC may be +105, which shows that a $100 bet on the Tar Heels would return $105 in profit if it is successful. Betting the total means you are simply wagering on the total number of goals scored by both teams combined. You do not have to pick a winner. If the totals bet in the UCLA - NC contest above is posted as 2 1/2, betting the "over" would pay off if there are 3 or more combined goals scored in that game. Betting the "under" means that you believe 2 goals or less will be scored by both teams combined.
Betting College Soccer Futures
Imagine that the NCAA Division I men's and women's soccer leagues have not yet kicked off this year. But you are still itching to place a bet on a particular soccer team to win the championship. You have a hunch that the Michigan State Spartans men's soccer team is going to be one of the best in the nation. But you really don't want to wait until soccer season starts so you can place a bet on that knowledge. In this case, you can bet on a college soccer future proposition before the Spartans even begin playing. Some college betting sites offer futures betting before the college soccer season starts, allowing you to make a preseason wager as to who you think will win their conference, as well as the college championship that year.
Mobile College Soccer Betting
Thanks to the amazing computers located in our smartphones and tablets, you can bet college soccer games on the go through mobile sports betting sites. The top-rated Internet sportsbooks which support college sports betting on soccer also boast "no download" mobile access. Your mobile web browser delivers a customized sports betting interface, which is perfectly formatted for the size and orientation of your smartphone or tablet display. This allows you to bet college sports in general, and soccer specifically, while you are sitting in the stands and cheering on your favorite college soccer team.